Appian (https://appian.com) makes it easy to build solutions for complex business problems.
To generate a document from Appian using Docmosis, create a new Appian integration using a Docmosis connected system. Then use the integration to call the Docmosis render service. 
Your Docmosis connected system requires the Docmosis Connected System plug-in. Read about the Docmosis Connected System plug-in, in the Appian Community Appmarket.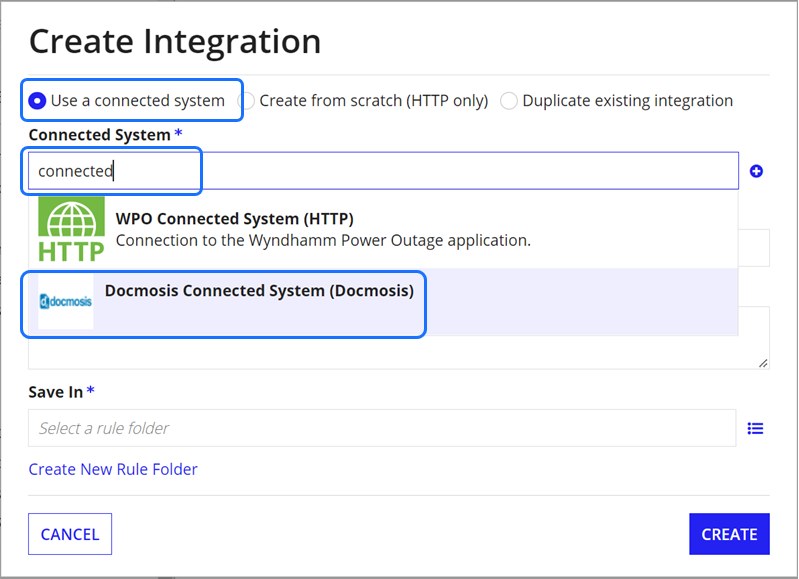 Note: if the Docmosis connected system is unavailable in the drop-down, then create a new Docmosis connected system to use.
When configuring the integration for the render service operation, refer to the /render service details in the Docmosis Web Services Guide.